Spending time in nature is a must for children. They need to experience the world around them in order to learn about it. Nature studies should be a must for all children, no matter how old they are.
When my children were young, they spent the majority of the day outside exploring the woods behind our home. I have hundreds, maybe even thousands, of pictures of the forts they created, them climbing trees, the flowers they picked me, the nature crafts they created and the creatures they found – some of which they tried to convince me to allow inside our home as pets.
I have never enjoyed the typical science subjects/textbooks and neither have either of my children. That is why I have always tried to include as many nature studies as I could in my homeschool. Nature is science for the everyday.
In the midst of trying to ensure that our children receive the best education possible, we homeschool moms overthink things. Not every child needs (or wants) to be a Chemist, Doctor or Veterinarian. However, every child will spend their life exploring the world in one way or another. That being said…
Why is the study of nature not as important as Chemistry or Physics?
5 Reasons You Need to Teach Nature for Science
All children need to spend time in the great outdoors…and so do you for that matter. By studying nature you're giving yourself and your children time to learn outside the four walls of your home. To breathe the fresh air and leave devices, chores and to-do lists behind.
Experience-based learning
Children learn best through experience. The more opportunities they have to touch, feel, taste, smell and see what you're trying to teach them, the more likely they are to not only learn for that moment but to remember.
Curiosity killed the cat, not the kiddos. The world that we live in is a curious place and children want to check it all out. This natural curiosity provides the perfect avenue for learning about nature.
Animals and children are often intrigued by each other. If you've ever taken a field trip to the zoo or an aquarium with your kids, I'm sure you know what I mean. Seals want to play with you, big cats pace back and forth to show you who is boss and monkeys want to chat all day.
The world is a child's playground. Head outside with them and explore the world around you. Let them discover all that nature has to teach them…without the use of a single textbook or lesson plan.
Before you start tackling the next chapter in your child's textbook, take a break and study nature. You won't be disappointed and your children won't be bored.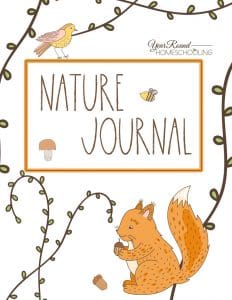 Not sure where to start? That's ok, I can help you get started with nature studies and nature journaling! It is easier than you think and probably the most frugal homeschool subject you've ever taught.
Why do you believe that nature studies are important to your child's education?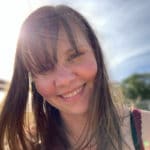 Howdy! I'm Misty Leask, an imperfect country girl from Texas, learning alongside my blessings while loving my husband and living life in the North Woods of Maine. I started my site, Year Round Homeschooling, because I wanted to come alongside fellow homeschool moms and help them find the freedom and resources they needed to homeschool their children year round. I'm the creator of the The Essential Year Round Homeschooling Planner, Phonics with Penmanship, Phonics with Penmanship:Phonetic Combinations and Beautiful Worship: A Christian Faith and Scripture Study Guide. It is my hope and prayer that my site and the resources I provide are a blessing to you and yours.